Downloadable Pattern

$9.95

AUD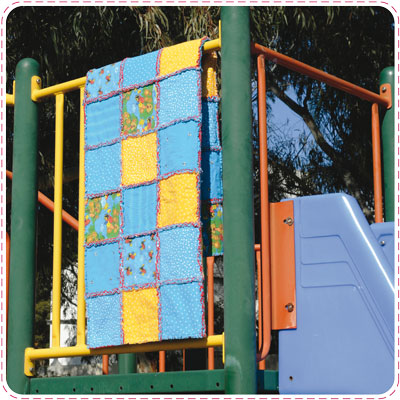 Finished Quilt Size: 61 in x 73 in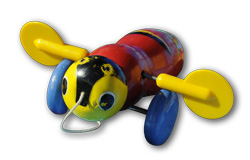 A few years ago when visiting family in NZ we found "Buzzy Bee" flannelette fabric and Sherryl just had to have it, mad as she is about all things bears and bees!  She decided it would make a great raggy quilt.
When we lived in New Zealand and my children were just toddlers,  I bought them a "Buzzy Bee" toy.  As you pull it along the wings spin around and it makes a clack-clack noise.   As you might expect it has been much loved and is now missing its feelers and a bit of paint.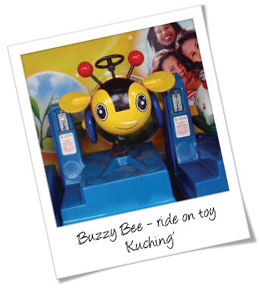 Sherryl found this ride-on one on her recent trip to Kuching in Malaysia.  It must have been on holiday too!
You will find this a very simple quilt to make.  Its good practice if you are learning to use a rotary cutter and great for stitching because it is all straight sewing.
In this quilt the contrasting colour of the inner layer enhances the effect of the chenilling.
While we have used children's prints for this single bed sized quilt, you can easily vary it by using different fabrics and  changing the size or number of the squares .
So give it a go, you'll find it rewarding because it's quick to make and a lot of fun.  Impress your friends with your creativity.