Downloadable Pattern

$4.95

AUD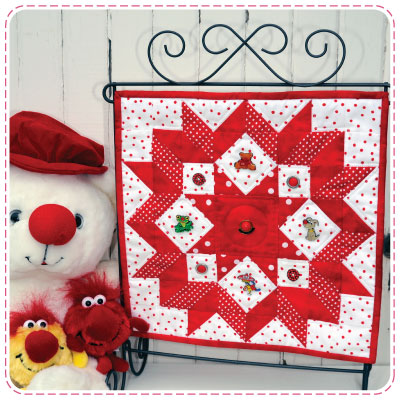 Finished Quilt Size: 12 in x 12 in
Now you can make a sweet little Red Nose Day Quiltlet to display those cute pins you collected when you donated to the Red Nose Day appeal.
What is Red Nose Day about? It is the major fund raising effort for SIDS and Kids. It was begun in order to investigate the cause of Sudden Infant Death Syndrome and to educate people in order to reduce the incidence of SIDS.
The concept of wearing a red nose for a day to be silly for a serious cause has expanded to involve celebrities, businesses, vehicles and even buildings. After all – laughter is the best medicine isn't it?
In 1989 two million face noses were sold, and a new pin was produced with a picture of a chicken saying "I'm too chicken to wear a red nose". The price included a fine of 50 cents for not wearing a red nose!
So if you want to proudly display your collection of Red Nose Day Pins in support of this very worthy charity, make yourself a Red Nose Day Quiltlet. It's a lovely small project that can be completed in a weekend.