We are so excited to show you all our new softie pattern! As a child living in New Zealand… (YES  we are Kiwis)… I loved the snuffling and rustling sounds of little hedgehogs late at night. Sometimes I would go out with a torch and try to spot them in the garden. I have always loved Hedgehogs and they hold a special place in my heart and remind me of my childhood.
So let me introduce you to 'Snuffles' and 'Ruffles' our frilly pair of hedgehogs. They each have cute little bobble noses and flowing frills down their backs. Snuffles (the boy) has cute little eyebrows and Ruffles (the girl) has luscious  lashes.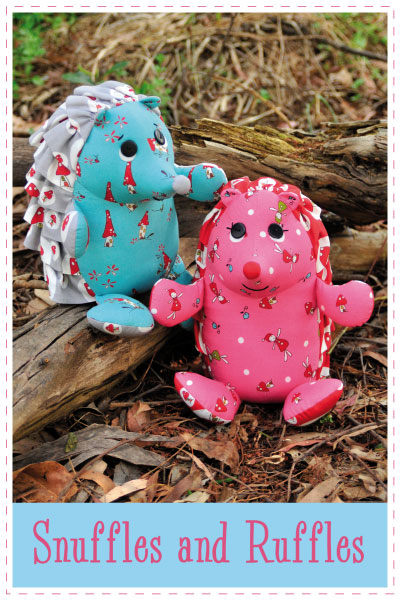 They love big cuddles and rolling around in crunchy leaves.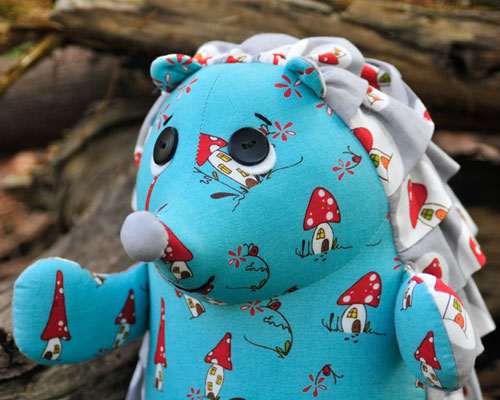 The fabric we have used is called 'Woodland' from Lecien by Natalie  Lymer of Cinderberry Stitches.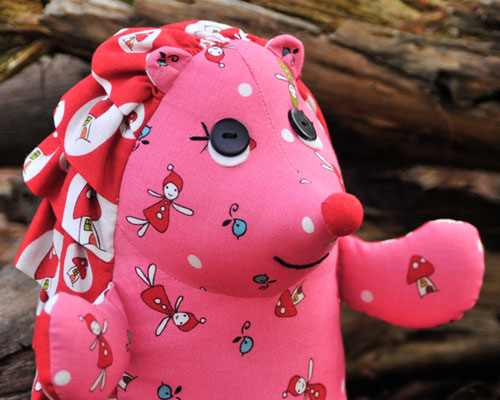 The pattern will be sold in hard copy and kits at Patchwork with Gail B's shop and it's to be launched at the Sydney 'Craft and Sewing' show at Gail's stand. This is the first pattern we have done in hard copy and we hope you like it! It will also be in a downloadable version from our website here.
We think as it's our first hard copy pattern we should give a copy away!  So 'LIKE' our Facebook page and leave a comment below (on this post) to be in to win!! (We will draw it winner one week from today on Friday 9th March.)