My favourite Australian animal has to be the Tasmanian devil. I've loved them ever since I was little. I think it was the cute little pink ears and nose and the distinctive white band across their front and back that got me.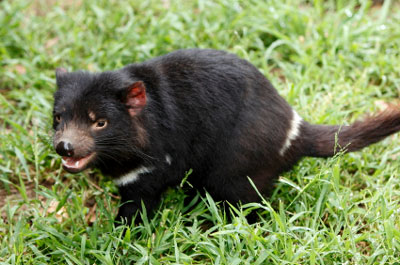 When we were thinking about our next softie pattern we thought this would be perfect to release around my birthday.
So we would like you to meet our Taffy the Tasmanian devil. Her white stripes are little frills, almost like a little frilled bikini and she has a cute little tail and button nose that you can't help falling in love with.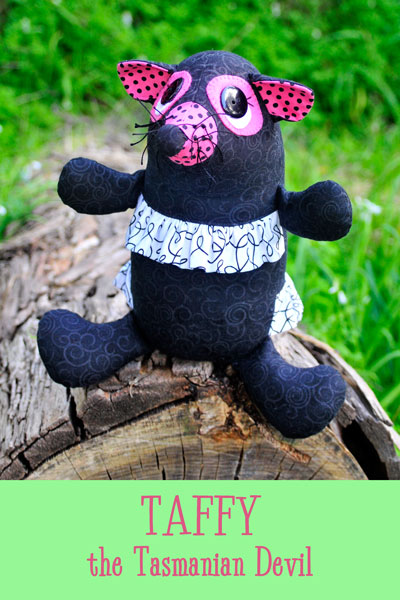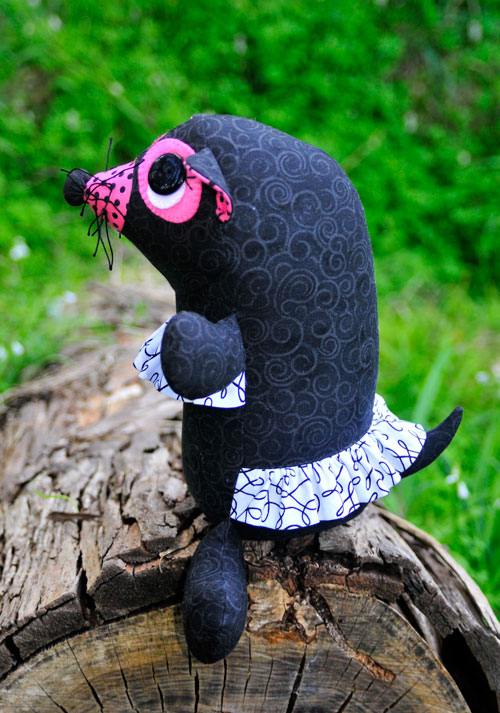 She can be made from stash fabric, tone on tone or even patterned fabric. Why stop at just one… we couldn't!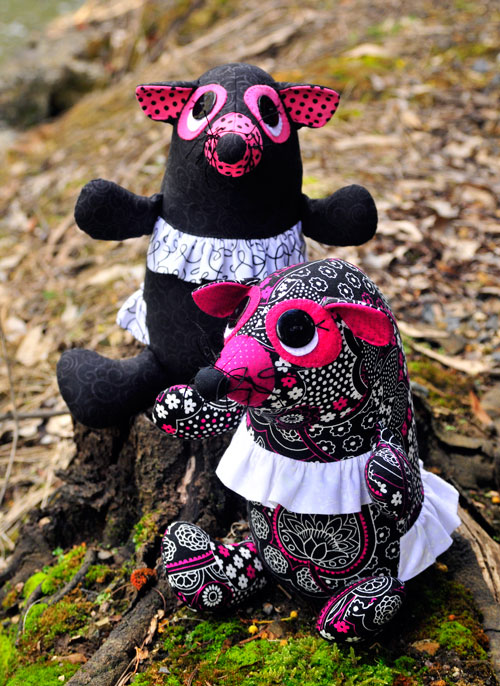 To celebrate Taffy's new release and my birthday month we thought we would also have a giveaway. This is our second pattern in paper and downloadable form so why not give away one of each!
So all you have to do is 'LIKE' our Facebook page HERE and leave a comment below (on this post) to be in to win! (We will draw the winners on Thursday 27th September Australian time)
~~If you don't use Facebook that's ok… just make sure you leave a comment below, all comments will be included in the draw~~
We hope you love Taffy as much as we do!!
Happy Quilting