YAY! This quirky little bird is our new pattern Paddy the Pelican. We think he is super cute with his big beak and little fishy friend. He was inspired by a friend who LOVES Pelicans. Her love for these birds rubbed off on us, and so Paddy was born!
So here he is…. Paddy the Pelican!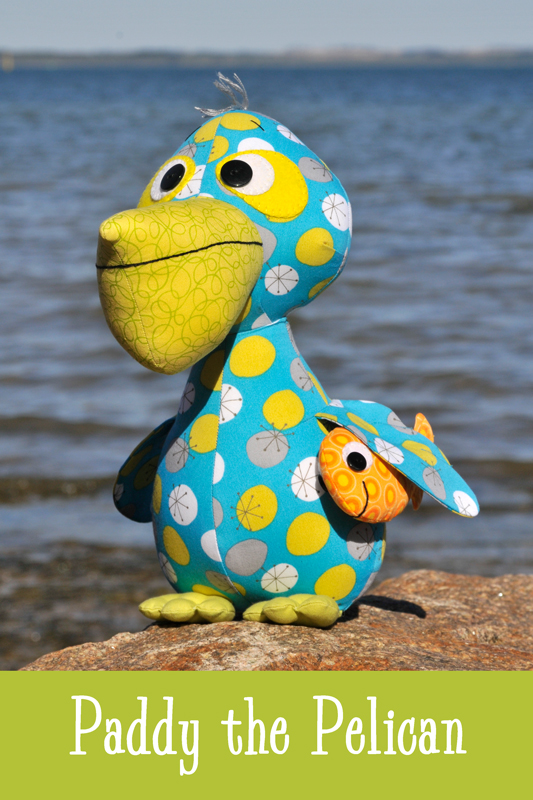 The pattern includes Paddy's little fish. He is made separately and can be securely fixed or detachable.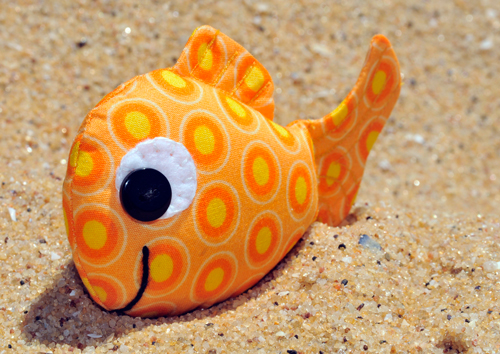 So why not have another GIVEAWAY!
We are giving away one paper pattern and one PDF pattern of Paddy the Pelican. For your chance to win leave a comment below and tell us what animal (or bird) you would like to see made into a softie. For an extra chance to win, LIKE or SHARE our page on Facebook here: www.facebook.com/quiltinggems and make sure to mention it in your comment below.
We will draw the winners in one week on Friday the 6th March. The paper pattern will be sent in the mail and the PDF pattern emailed.
Good luck!

P.S. If you want to purchase a copy of this pattern NOW just CLICK HERE and you can buy and download it straight away!