How it works… each month we want to offer you one pattern FREE for the first month that it is available. After the first month it will then go into the paid section of our website.
We enjoy creating new designs so much we want to share them with you and give you a little treat just for visiting and registering with us.
You can choose to be notified each month as soon as it is available, as well as when any other new free patterns, paid patterns and tutorials become available.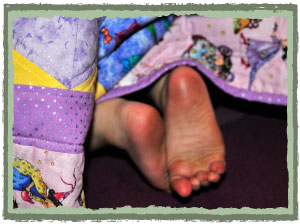 This month's 'FREE Pattern of the Month' is called 'Scarlett's Magic Carpet I Spy Quilt'.
Maree designed this super pretty, bright quilt for her Grand Daughter Scarlett's 3rd Birthday.
It features all her favourite things – princesses, tea parties, cupcakes and lots of sparkly fabrics!  We put snuggly polar fleece on the back for extra cuddliness.
We get such pleasure seeing her playing with it.  It is a great quilt for encouraging interaction with little children, and enormous fun for both old and young alike.
We hope you have fun making it and using it to play with someone special you love!
Happy Quilting
Sherryl xo