Last weekend Maree and I went to the E.L.F's quilt show held at Carrington Primary School in Knoxfield, Melbourne. The E.L.F's Quilting Group are a group of ladies who get together and make quilts and have a laugh or two at the same time.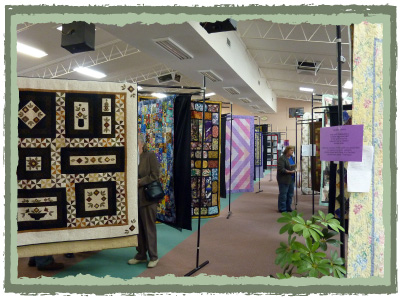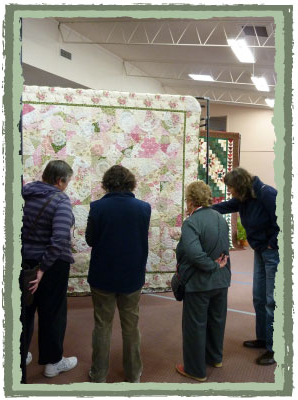 Their biennial show had a huge range of quilts displayed as well as a table of things to buy, a viewers' choice award, a raffle and a cafe.  They had a $5 entrance fee and all the money that was raised was to be donated.
It was open to the public to enter quilts in so Maree decided to put a couple in just for fun. Maree said "It really is quite exciting having your quilts hanging with other quilts of such high caliber".
It was a great afternoon, we got some new ideas, saw some amazing quilts and had a ball all round!