A hanging sleeve is attached to the back of a quilt or wall hanging to house a rod or hanger. It is attached after the quilting is done but at the same time as you are binding your quilt. You will need to have finished Step 2 in our 'How to bind your quilt using  stitched mitred corners' tutorial to be ready to attach the hanging sleeve.
The cutting measurements really do depend on the size of the quilt. So you just need to make sure that it will be wide enough to fit your hanger comfortably. This tutorial is for a large quilt, but you can apply the same principals for a small wall hanging by adjusting the measurements.
Use fabric for the hanging sleeve left over from the backing fabric of your quilt. Cut  1 strip twice the depth you need (it is folded in half), then measure the width of your quilt and minus two inches from the measurement (for a smaller quilt you may only need to minus ½"- 1")
Fold the hanging sleeve in half lengthwise with right sides together, and stitch across  both the short ends (but not along the long side).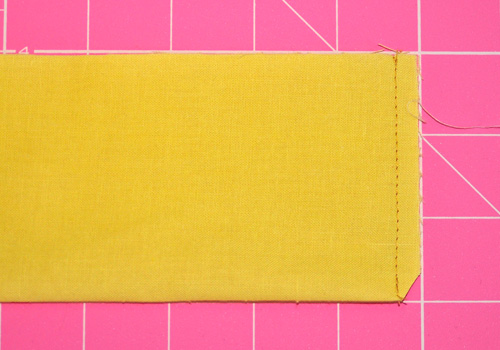 Turn right side out and press.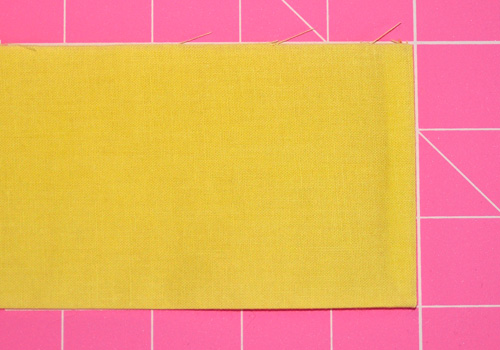 NOTE:  See our tutorial 'How to bind your quilt using stitched mitred corners' if you have not sewn your binding on yet.
Centre the hanging sleeve on the top back of the quilt with the raw edges of the hanging sleeve lining up with the raw edges of the quilt.  Pin and baste in place.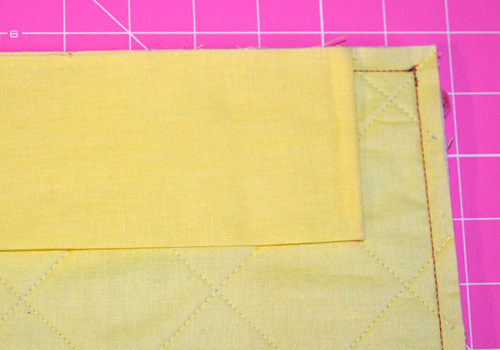 Turn the quilt over and stitch the hanging sleeve to the wall hanging along the previous seam where the binding was sewn on.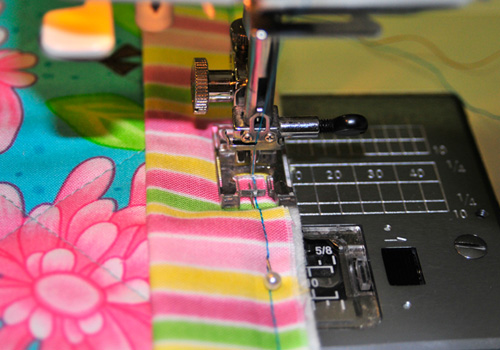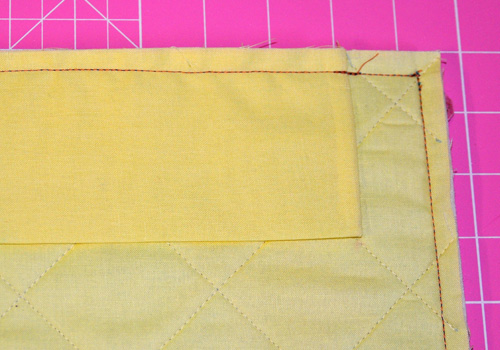 You can now fold the binding to the back of the quilt and slip-stitch it in place. The binding at the top of the quilt will be a little tighter than the other sides as it has an extra piece of fabric in the seam. But the binding should still cover the seam lines.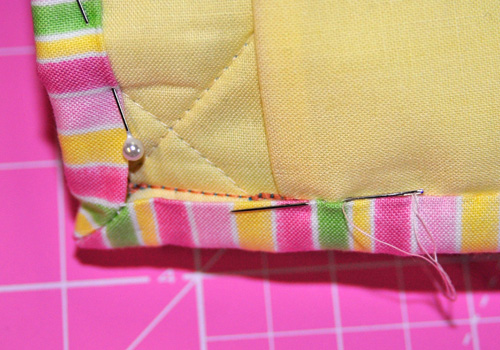 Slip stitch the folded edge of the hanging sleeve to the back of the quilt along the long edge only leaving the short edges open for the rod.