Downloadable Pattern

$16.95

AUD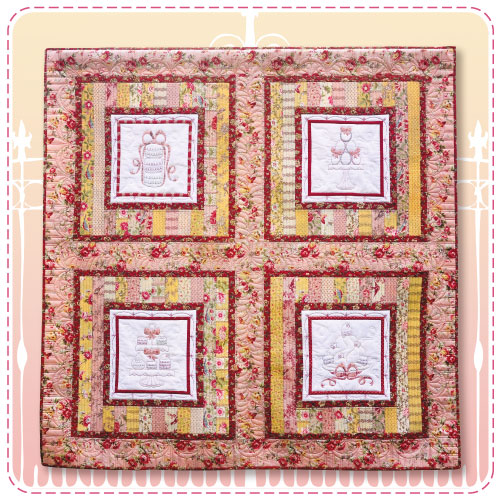 Finished Size: 66″ x 66″ (168cm x 168cm)
La Patisserie is our colourful and scrumptious new quilt made mostly from a Jelly Roll. It has four Macaron inspired stitcheries each with appliqué ribbons and an ornate scalloped border. The Jelly Roll stripes are reminiscent of the old French patisseries with large striped canvas awnings.
It is the perfect size to hang on your wall or to snuggle under at night. The clear detailed instructions with easy tracing and appliqué templates, means you will be able to make this quilt in no time!
It is also a great companion to our 'Mad about Macarons' mini wall hangings seen in the April issue of Homespun Magazine.
1. Stack of three Macarons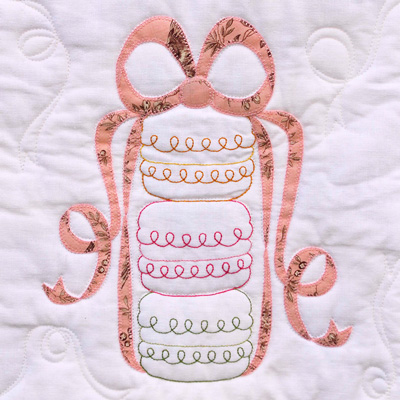 2. Macaron Tower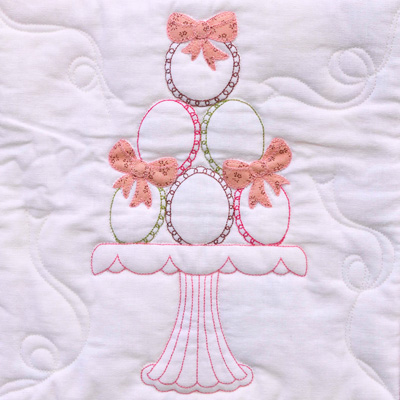 3. Macaron Cake Stand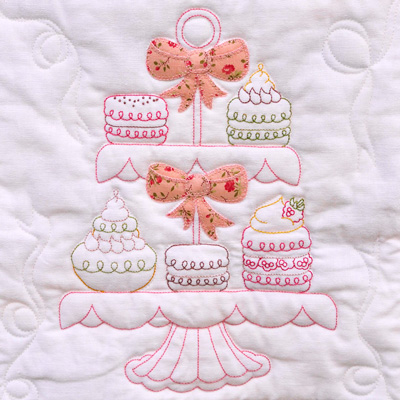 4. Macaron Pie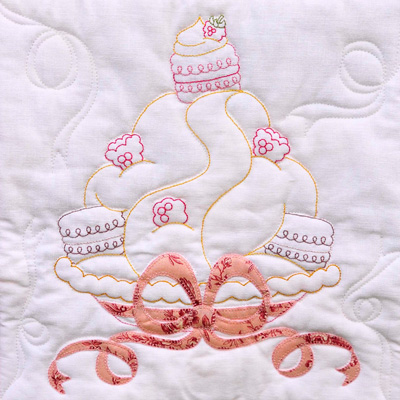 Scalloped border around each stitchery.