Downloadable Pattern

$9.95

AUD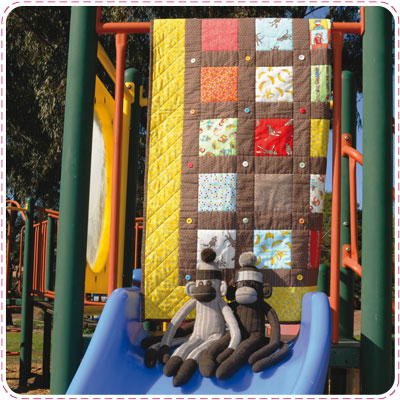 Finished Quilt Size:44in x 50 3/4in
This little Funky Monkey quilt would be great for a baby present, or a child, and can be whipped up in no time at all.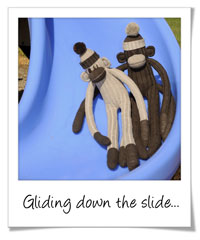 The quilt is made from a pack of Moda precut charm squares which means you have a variety of fabrics (one five inch square for each fabric in the range), plus you don't have to trim them as they are already precisely cut.
This range of fabric is based on the children's poem "Five cheeky monkeys, jumping on the bed" and features sock monkeys – You could even make a sock monkey to match the quilt!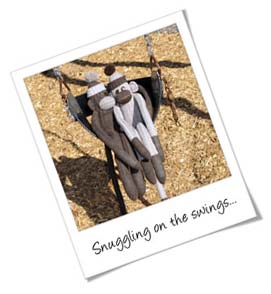 So, are you still wondering what a sock monkey is? We have fallen in love with these cheeky soft toys which are making a come-back.
Basically they are monkey toys, made from socks, and stuffed. The most famous sock monkeys were made from red heel socks, called Rockfords, which were made by the Nelson Knitting Company in America from about 1932.
We hope you fall in love with them as much as we did!