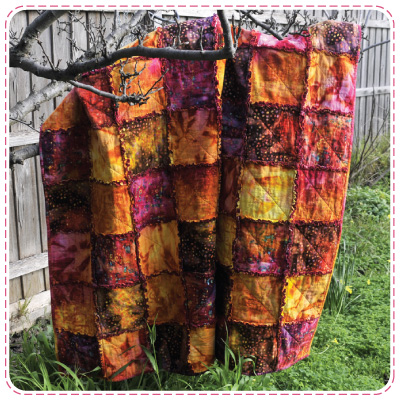 Finished  Size: 64 in x 64 in (162 cm x 162 cm)
This is a snuggly raggy shaggy quilt made with two layers of flannelette and a center layer of batting. It is quilted as you go and is super quick and easy to make!
This is one of our favourite type of quilts to make and I'm sure you will love making it and more!
Just fill in your details to the right and download it for FREE!