Quilters are known for being resourceful and I have noticed many things designed for other uses being hijacked for use in quilting, and to prove it, I've decided to share six of my favorites with you.
Some are because they are just really great for the purpose, but some are because they are cheaper, and hey, we can all use more money to spend on fabric, can't we?
1. Freezer Paper:
Originally used before plastic bags were invented for wrapping food to put in the freezer, or for layering between frozen goods to keep portions separate.
Now we find it the perfect paper for cutting shapes for needleturn appliqué, and for cutting parts of small, one-off pieced blocks (e.g.  in a "Dear Jane" quilt).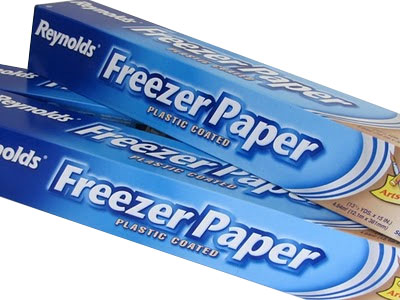 The paper is waxy on one side so trace the designs onto the other side and cut out; place the waxy side against the fabric and iron it and it forms a temporary bond with the fabric.  Fabric can then be cut out with a seam allowance added. Shapes can be peeled off and re-used several times.
In America it can be bought at supermarkets, but in Australia it is generally only available in patchwork shops.
2. Baking Paper:
We all know this is what stops the cookies sticking to the tray.  But it also stops all those lovely fusible products from sticking to the iron.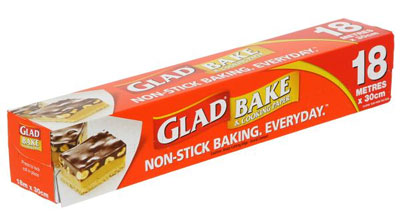 When using fusible webbing (e.g. Vliesofix, Steam-a-seam etc) for appliqué, or an iron-on stabilizer (Vilene, Pellon, Parlan etc) you can put a piece of Baking Paper on your ironing board to stop it sticking to the board, and another piece on top before you iron, and your iron will stay clean as well.
You can also assemble an appliqué, ironing it onto the baking paper piece by piece, and then peel off the baking paper and iron the entire appliqué onto the background at once.
3. Bicycle Clips: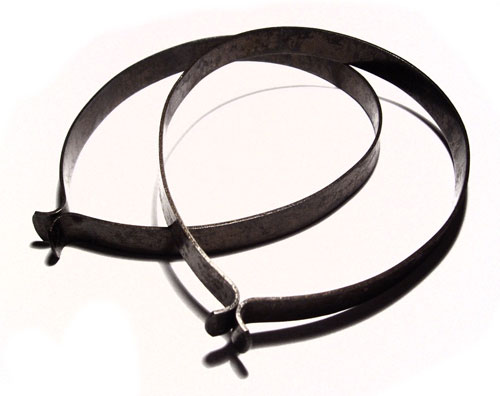 Quilting with a domestic sewing machine can sometimes be a challenge.
Quilters have discovered one way to control the large area of quilt is to roll it and slip a few bicycle clips (the sort cyclists used to use to keep their flappy trouser legs from getting caught in the chain) over the roll.
This will stop it unrolling, but it is still easy to slip the clip around and unroll it as you go.
4. Snap Hair Clips:
These are the ones little girls wear in their hair all the time, except they don't need the little flowers and bows and other decorations on them.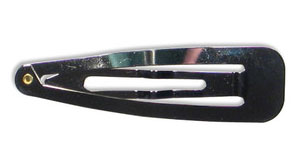 They are great for holding down the binding around the edge of the quilt, first as you sew it on, and then as you fold it over and sew it down later. Less pin-pricks in the fingers, and no dropped pins to find later!
5. Gardening gloves:
Yes I know you can buy special quilting gloves with grippy bits on the fingers, but I have found I can buy almost the exact same thing in the gardening department at half the price!
My favorites are the ones which are made of lycra so they fit nice and tight and they "breathe", but they look as though the whole palm of the hand and fingers have been dipped in latex, which gives a super grippy finish.
I can get them in my favorite color (Pink), there is much less strain on my wrists and fingers and I can quilt for longer!
6. Templates: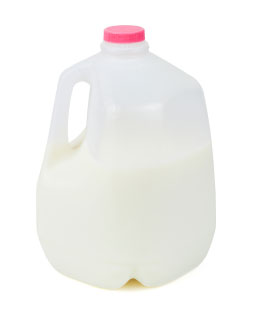 Our Grandmothers used cardboard, and we use template plastic, but have you thought of looking around for less expensive options?
Milk and juice often comes in straight-sided bottles which are transparent or semi-transparent, which are great for cutting small templates from.
Old X-Rays are also good for templates.  And I'm sure we have all used bowls, lids and coffee cups for drawing circles!
I'm sure you could think of some other options too.
I would love to know what you use for quilting which was meant for something else.
Happy Quilting!