Every year I say "this is the year that I am going to buy presents – not make them!" This was the plan last year… but I just can't help myself… I get so much pleasure from making and giving handmade gifts.
So I thought I would share what I made for Christmas 2011!
My Boyfriend has 4 children, and this year I have been addicted to making softies especially 'Melly and me' softies.
So each of the kids got their favourite amimal/softie.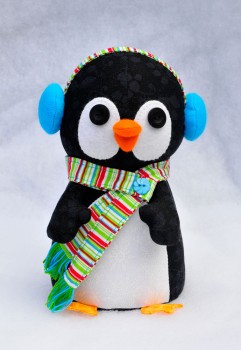 A Penguin for Gabi – I adapted this from Melly's 'Snowflake' pattern. I love him so much I wanted to keep him!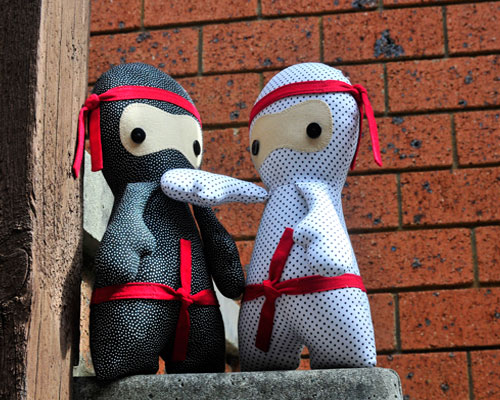 Ninjas for Ali – Melly's 'Little Ninjas' pattern.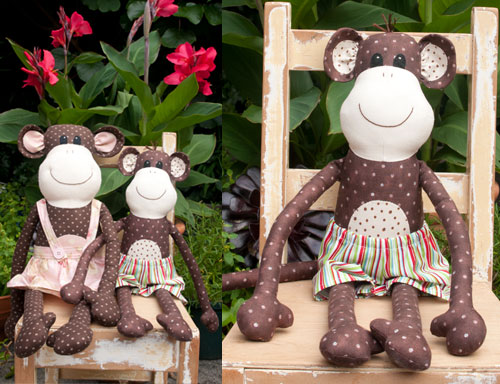 Monkey for JJ (I made the girl monkey last year… she is full size, I shrank the pattern for a smaller monkey for JJ) – Melly's 'Magoo' Pattern.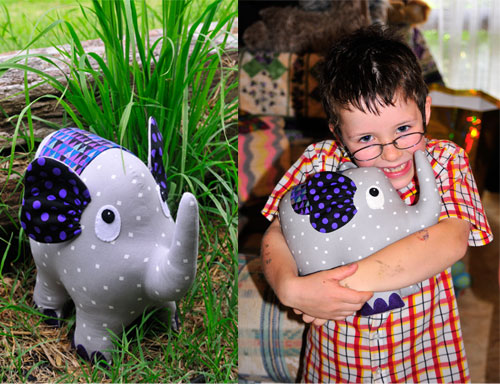 And for Ryan, an elephant – Melly's 'Pheobe' pattern. Ryan is such a cutie and the other night he told me that he sleeps with it every night.
I have one more present to show you that I made for my boyfriend… but it needs a bit of explanation so I think I will give it a post all of it's own.
Come back soon to check it out as well as Mez's Christmas update to!