I'm excited to have just finished my latest pattern 'Penny and Poppy Pin Keepers' and it's pretty cute.
Everyone I've shown so far has pleaded for the pattern or put requests in for their birthdays.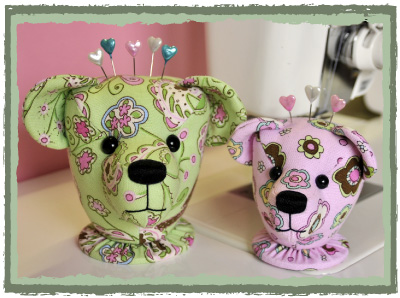 Since September is my birthday month I thought I would share a gift with you.
So for the first 7 days in September 'Penny and Poppy' are FREE for you to download!
Just Click Here to have a closer look.
I have made 6 already and have more in the pipeline! I just can't stop.
So if you get addicted like me, please send in photos, I would love to see them and put them in our gallery.
Happy Quilting

PS. This FREE offer has now ended but you can still purchase this pattern from the above link.