September is my most favourite month! Not only is it my birthday month but it is also the month we are releasing our new and very cute pattern!
So here is a sneak peak, just a little teaser to get you excited. I have already made 6 and counting and I'm sure there will be more to come.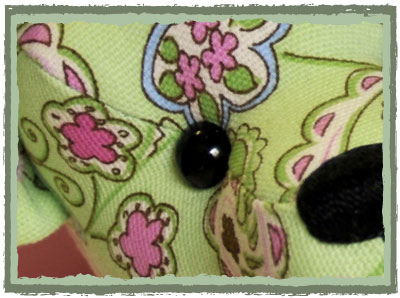 So here's just a little hint… what has two ears, two eyes, a little black nose and is very handy when you're sewing?
Any guesses…