Over the Christmas break my partner and I decided very spontaneously to take a trip to Marlo in Victoria. Marlo is a tiny town just past Lakes Entrance, with one pub and the most beautiful beaches!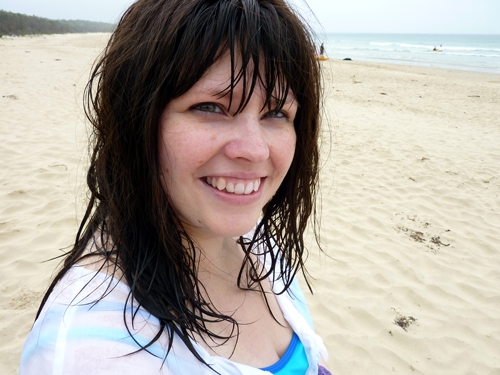 Normally when Mez and I go on our trips we choose a destination and then go to every craft and quilting shop on the way. Well I couldn't pass up the chance this time either even though my traveling companion does not have the same passion for fabric that I do! But I am slowly converting him and this holiday helped a lot!
He now knows what a fat ¼ is and understands a bit more about the different styles of quilting… well it's a start.
I wanted to share with you all the shops we went to:
Euraka Beads – 222 Toomuc Valley Rd, Toomuc Valley via Pakenham
Gippstitch – Shop 6, 57 Smith Street, Warragul

Candleberry Country – 2/109 Princes Hwy Yarragon
Maggie Robertson Design – 132 Princes St, Taralgon
Miss Milly's Patchwork & Craft – Shop 1, 74 Seymour Street, Taralgon
A Little Patch OF Country – 63 Princess Hwy Trafalgar
Lily Lane – 31 Princess St, Rosedale
Riviera Patchwork – 99 Main St, Bairnsdale, Vic 3875
Craft Basket – 110A Nicholson St Orbost
Classic Country Crafts – 96 Nicholson Street Orbost Victoria 3888
Boatshed Quilting – Lakes Entrance (Closing Down)
Stitches 'N' Things – 585 Esplanade St, Lakes Entrance VIC 3909, Australia
I managed to find a little something in every shop and I think it's great to support our fellow quilters and quilting shops! I really enjoyed our little get away and if you ever get a chance to head down that way, why not schedule in some quilting shops on the way!
Happy Quilting!!