Australian animals are so cute and very different from anywhere else in the world. So we thought we would add to our little Australian animal softies with this new pattern 'Shazza and Bazza – a Kangaroo Family'.
The little Joey pops in and out of Shazza's pouch and with movable arms and legs they make the cutest little family.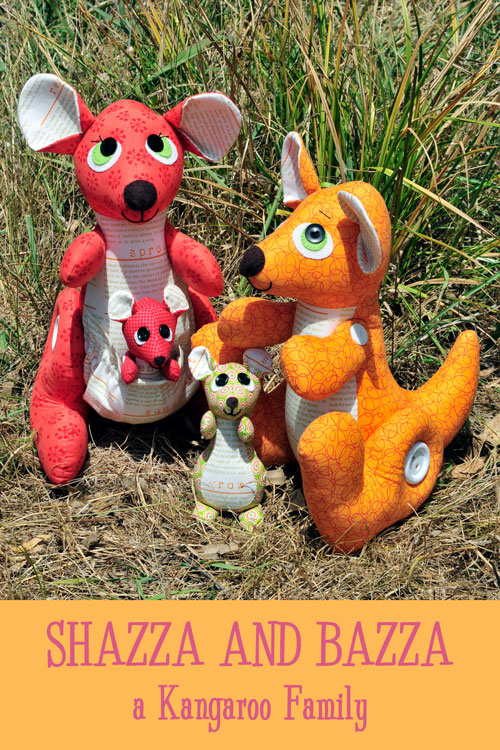 Shazza has luscious lashes…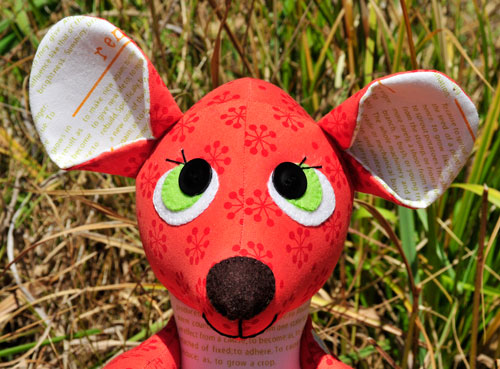 … and Bazza has boyish brows.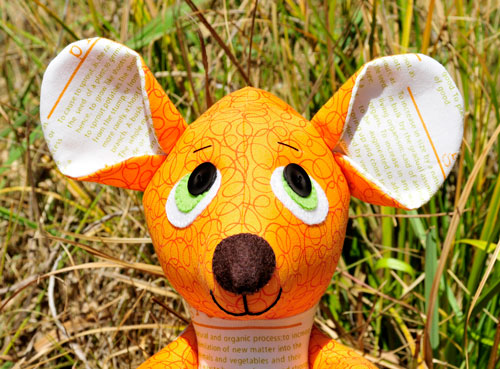 And we think the Joeys are just to0 cute!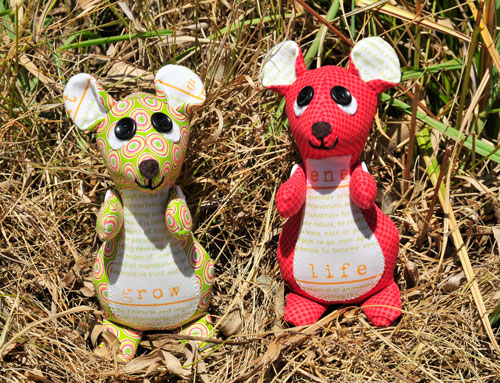 To celebrate we thought we would have a GIVEAWAY!
So we are giving away one paper pattern and one PDF pattern of Shazza and Bazza. For your chance to win leave a comment below and tell us what your favourite Australian animal is. For an extra chance to win, LIKE our page on Facebook here: www.facebook.com/quiltinggems and mention it in your comment below.
We will draw the winners in one week on Friday the 5th April. The paper pattern will be sent in the mail and the PDF pattern emailed.
Good luck and happy Easter to everyone!

P.S. If you want to purchase a copy of this pattern NOW just CLICK HERE and you can buy and download it straight away!