This little fella has been a while in the making. I first imagined Ziggi when I saw the funky chevron fabric by Riley Blake. Ever since it came out I have wanted to make a Zebra. Sometimes fabric just speaks to me and this time it said "make me into a zebra !"
So here we are now and we would like you to meet Ziggi. He loves to give lots of cuddles with his movable arms and he listens to everything you say with his big floppy ears. Ziggi has a ruffled mane and tail, and how can you resist his big eyes and cheeky smile.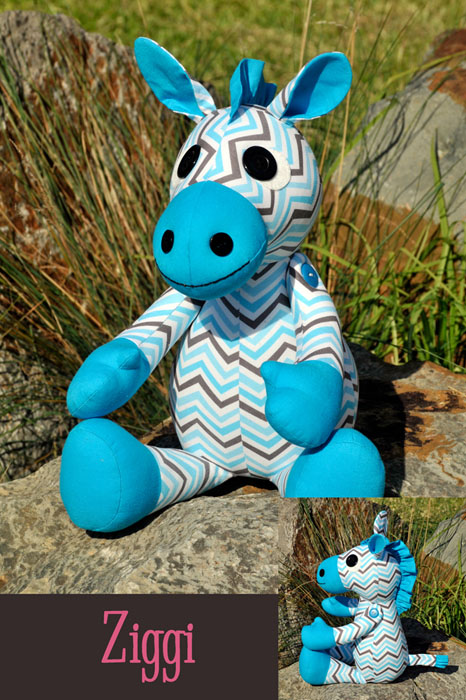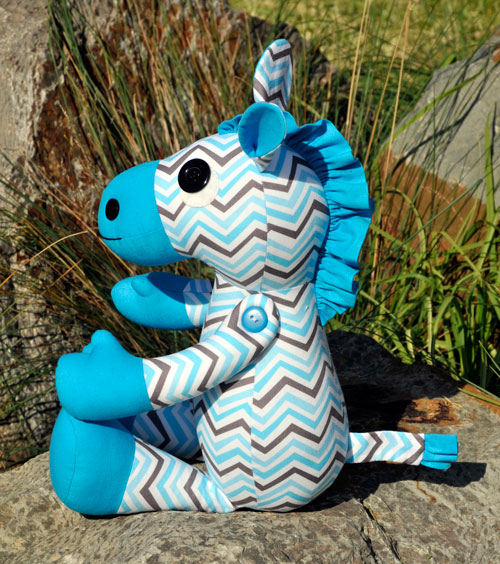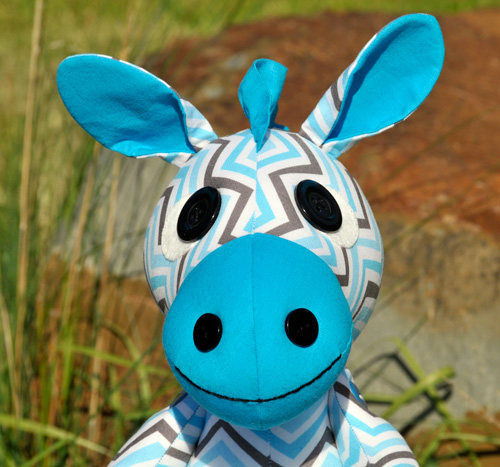 He looks great made in vibrant fabrics of all colors, stripes and pattens, and could be made for a boy or girl.
To celebrate we thought we would have another GIVEAWAY!
So we are giving away one paper pattern and one PDF pattern of Ziggi the Zebra. For your chance to win leave a comment below and tell us what animal you would like to see made into a softie. For an extra chance to win, LIKE our page on Facebook here: www.facebook.com/quiltinggems and make sure to mention it in your comment below.
We will draw the winners in one week on Monday the 10th June. The paper pattern will be sent in the mail and the PDF pattern emailed.
Good luck!

P.S. If you want to purchase a copy of this pattern NOW just CLICK HERE and you can buy and download it straight away!