While Mez and I were in Houston a few years ago at the Quilt Market I fell in love with Sock Monkeys. Two of my favorite things… monkeys and soft toys.  I never really had a chance, it was love at first sight!
Sock Monkeys originated in America when mothers wanted to make toys for their children but didn't have enough money for materials, so they recycled their husbands work socks to make toys.
With all this in mind I created this cute little sock monkey wall hanging 'Monkeying Around'.  I like to call her Minkee, she was dropped off by the stork and she's just hanging around waiting for you to make her your own.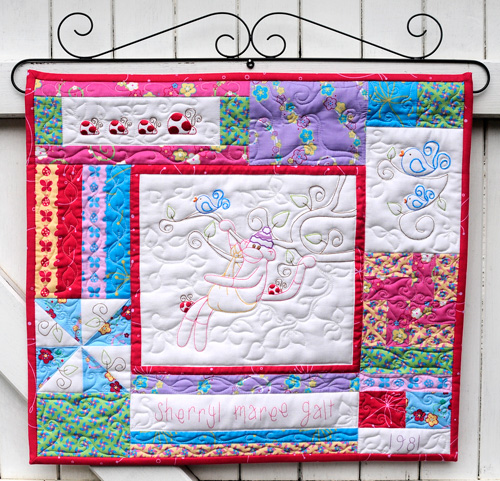 The pattern comes with a full alphabet and numbers so you can personalize the stitching. You can use your favorite fabrics from your stash or choose a range of fabrics you love.
Change the colors to suit a boy or girl or use this as a center panel to make a larger quilt… the possibilities are endless!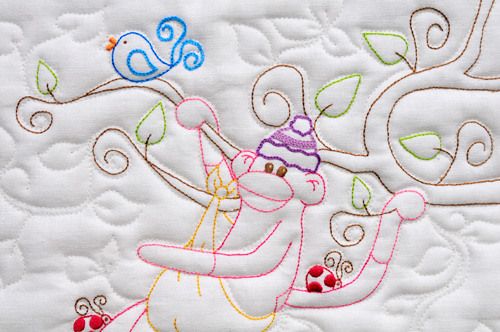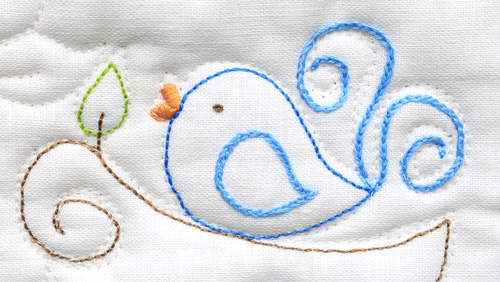 But you see I couldn't' just stop there, my love (or addiction) for sock monkeys is so strong I had to make a Minkee Sock Monkey too! So here she is…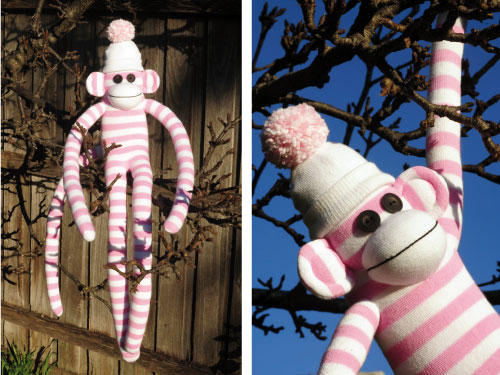 So for the first 7 days our Monkeying Around quilt pattern is on sale you get the BONUS pattern of how to make a sock monkey for FREE!! It includes lots of detailed color photos and tips I've learnt along the way. You get instructions for how to make the hat and templates for the pom pom.
These two projects really do make a great pair! They're quick and easy to put together and so much fun to make!
So CLICK HERE to buy our 'Monkeying Around' pattern and the free BONUS 'Minkee the Sock Monkey' pattern!
Happy Quilting!