A Fandango is an old Spanish courtship dance in triple time between a man and a woman. So when I saw a video on YouTube (HERE) of flamingos choosing their mate by the most amazing courtship dance. I was so amazed and in awe of these birds, that I couldn't help but fall in love with their quirkiness and be inspired to design a fun flamingo quilt.
When I think of flamingos I think of those kitsch pink plastic lawn ornaments that were popular in the late 1950's and 60's. These were once seen as ugly and tacky but are vintage and cool today.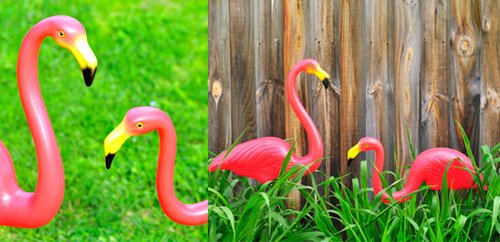 So add dancing lawn flamingos, a sunset, bulrushes and waterlilies, mayflies and a ladybird and you have our new quilt pattern Flamingo Fandango!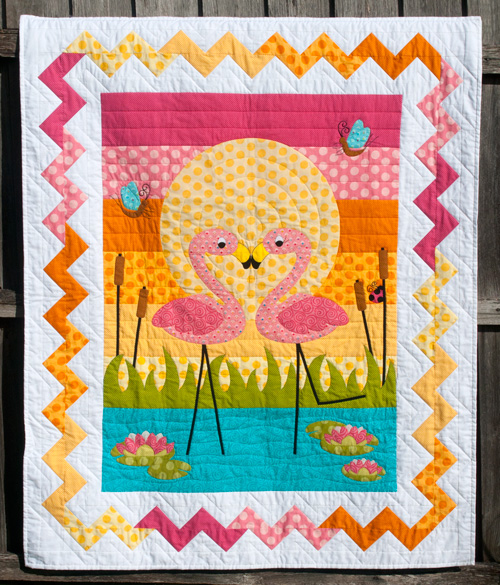 It was so much fun to make and we love the zigzag/chevron border. We made it from Nancy Halvorsen's range of fabrics called 'Curiosities'. We have been a long time fan of Nancy's fabrics and loved this range of bright spots, stripes and swirls.
So why not bring some vintage back into your life… CLICK HERE to get your Flamingo Fandango Quilt pattern.
Happy Quilting