Hi everyone, we have been a little quite lately on the blog front but we've still had busy little fingers. We've been working on some new softie patterns for next year and a new quilt that  is so cute, if you love our Snuffles and Ruffles pattern then you will love this quilt! Here's a little sneak peek…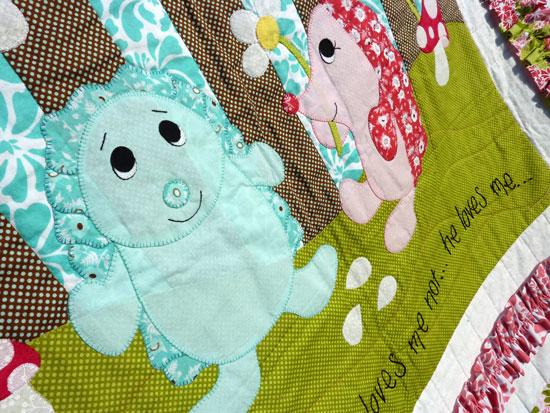 We also have some exciting news… our softie patterns are now available at GJ's Discount Fabrics on Lygon Street in Melbourne. If you haven't been there then you should definitely go. It is such a beautiful shop and it has so many fabrics including fat 1/4's for $2!
Now for our SHOW and TELL… we've been trying to finish some projects that've been on the back burner for such a long time. It feels so good to finish them off. So here's what we've been up to…
Red and white Christmas bunting…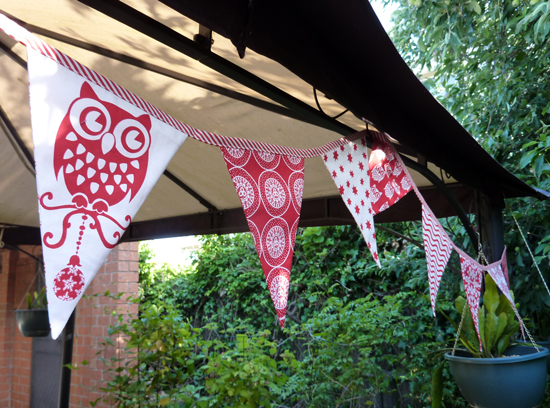 These cute little hanging teddys I have had sitting around half-made for about 5 years and now they are finished and I love them so much! They have glass beads in their hands and feet so they just hang around and look pretty.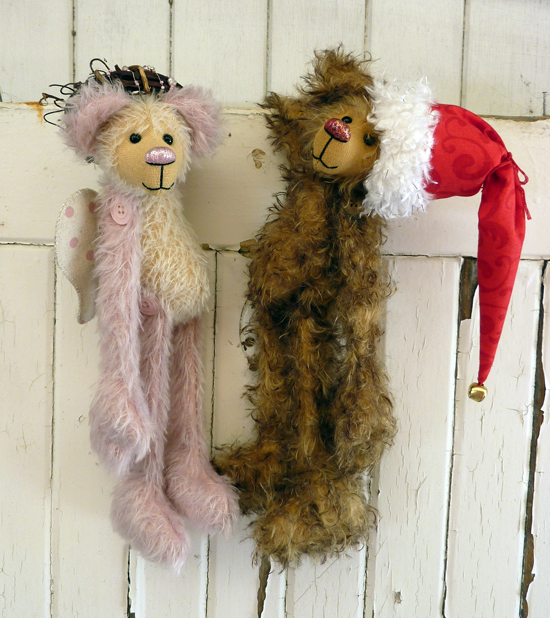 These are tooth fairy pilliows from Nancy Halvorsen's book 'Curiosities and Mischief'. I have 3 very cute nieces and the oldest, Scarlett, has already lost her first tooth so when we gave her the pillow the other two of course wanted one. So now when the next two lose their first teeth they can put them in the little pocket on the pillow and the tooth fairy will swap them for money.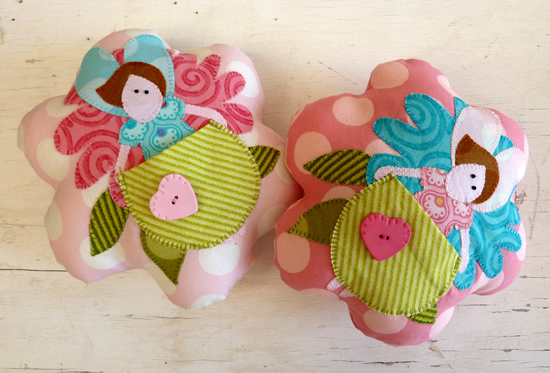 Mez had a farewell for a friend on Saturday who's leaving work to have a baby. She made some very cute gifts…. a lion with a rattle inside…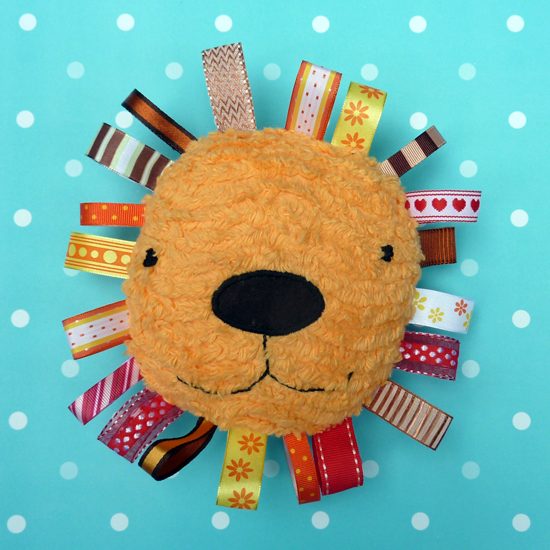 …and these cute ice cream sundaes made with onesies, bibs and baby socks.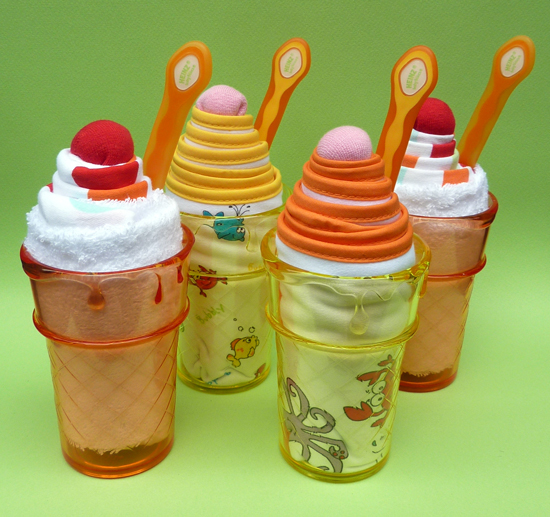 We used a McDonalds drink tray to hold the sundaes and finished it with some cellophane and a strip of scrapbooking paper.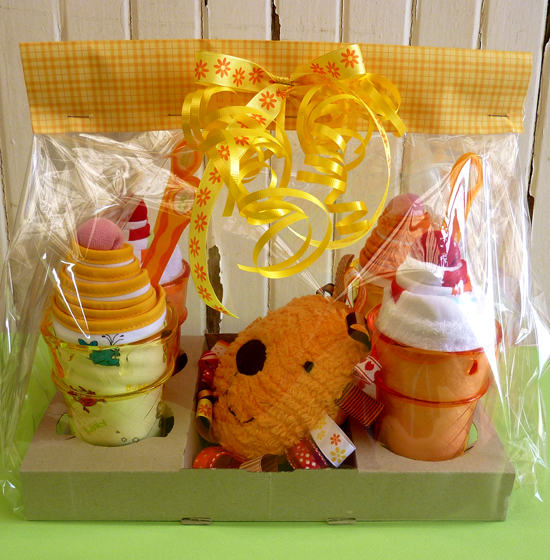 Last is a quilt I started a while ago, I had the top made and it just needed quilting. The background fabric is by one of my favourite designers Tula Pink. The Pattern is by Natalie Ross and it's called "Going Bananas". I love anything with monkeys on it and I am so pleased to have this finished.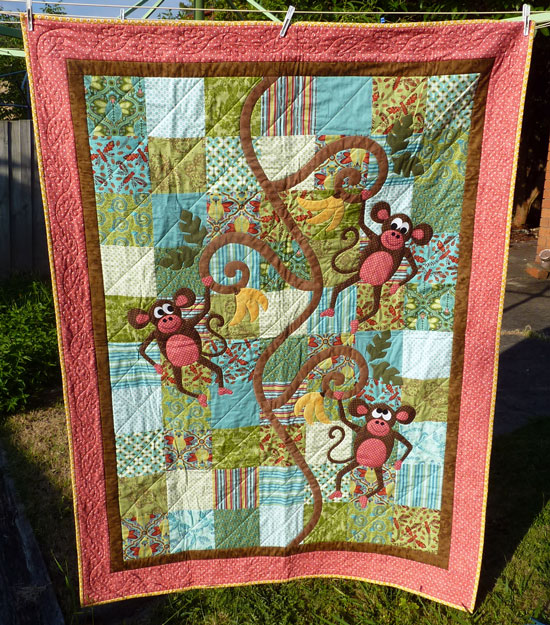 Do you have any UFO's that you're working on?
Till next time,
Happy Quilting!!