Since going to Paris last year I fell in love with all things French especially Macarons, and I have been slightly obsessed with them ever since.
So we decided to design some Macaron flavoured projects, one of which is coming out in next months (April) edition of Homespun Magazine. I was so excited when I read in this month's edition that the theme of next month's magazine is going to be… 'All things French'! I actually didn't know that it was a French theme.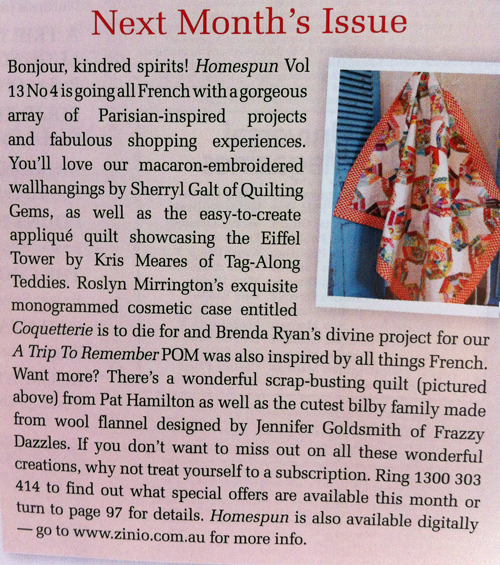 My boyfriend's family is half French and when we were in Paris we celebrated our first Valentine's day. So these projects are extra special to me and hold a special place in my heart.  We have a quilt pattern and some cute Macaron accessories to complement the pattern in Homespun.  I hope you enjoy making them.
Happy Quilting!