I don't usually get into Halloween, but this year my boyfriends son needed some help with his costume. He had gone to the op shop and found most of what he needed for his Johnny Depp 'Mad Hatter' costume. All he needed was help with the hat and the bow tie.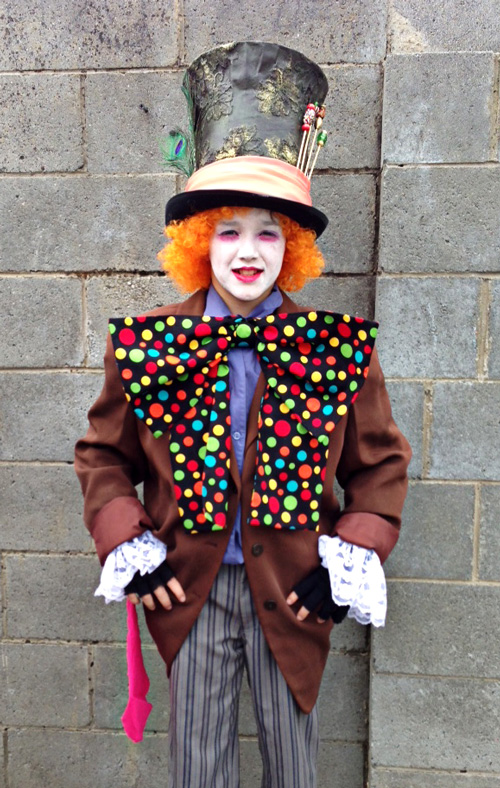 I really enjoyed making the hat because usually I'm sewing with fabric and so I don't really get a chance to get my hands dirty. So here is my attempt at making a Mad Hatters Hat.
JJ had already purchased a cheap black top hat for the base of the hat, but it needed height and shape.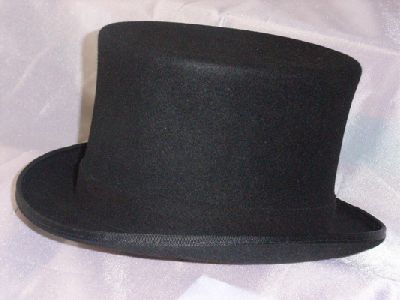 So firstly I made a tube shape out of cardboard that would fit over the crown of the top had. I stapled and masking taped the join together. Then I cut out a circle from the same cardboard about 1 1/2in bigger than the tube. I stuck the circle to one end of the tube using tape on the inside.
I used 2 pieces of lighter weight A4 sized cardboard and cut even slits halfway down the long side of each A4 sheet. I folded the ends of the slits so they would sit on top of the circle of card and glued both pieces to the tube so they formed a curve at the top.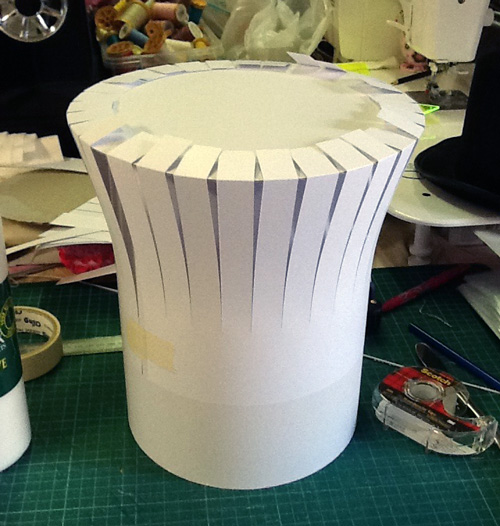 I used paper mache to cover the whole tube and to shape the crown of the hat. Once it had dried I used a glue gun to stick the shaped tube over the bought top hat.
I then cut out some lace and randomly glued it onto the hat.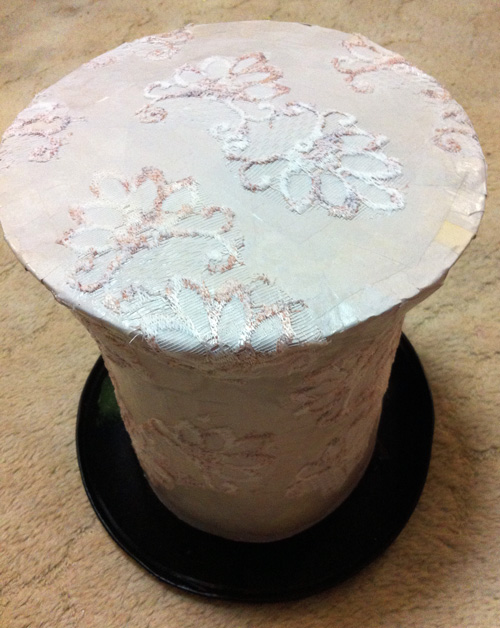 I then painted the hat green, including the top of the brim. When it was dry I sponged a mixture of the green paint and dark brown paint over it…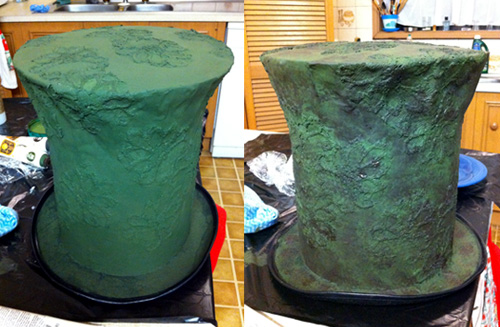 … and when that was dry I sponged some gold paint on very lightly just to highlight some of the lace texture, and finished it off with a coat of water based matte sealer.
I made some hat pins out of kebab skewers by painting them gold and gluing beads on the end.
Using a hot glue gun I stuck the hat pins to the right side of the hat and then on the left side I stuck some peacock feathers.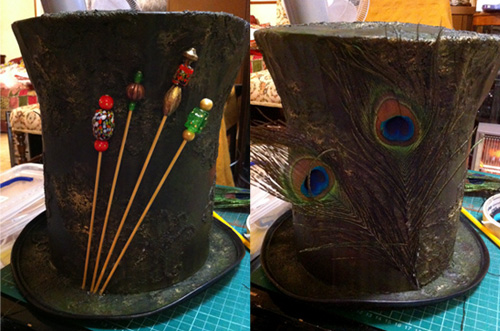 And lastly I tied some fabric around the brim and stuck a little ticket under the fabric.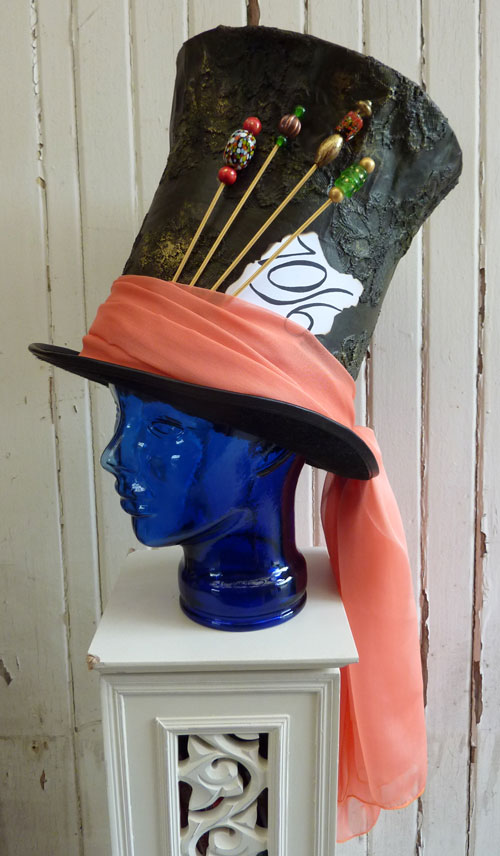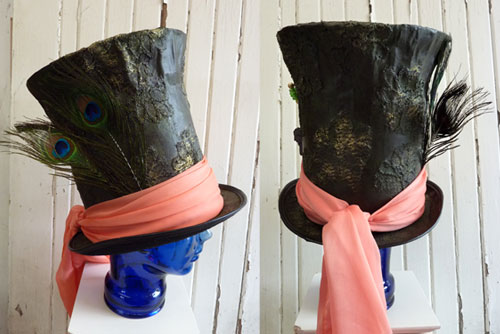 JJ was very happy with his costume and had so much fun trick or treating!!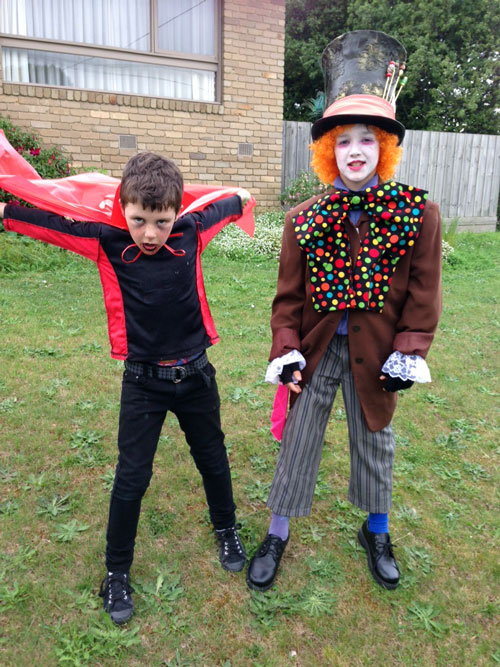 Did you dress up for Halloween?