It's been a long time coming but finally we are releasing our new quilt pattern La Patisserie! It was inspired by my trip to Paris and my new love of anything French, especially Macarons.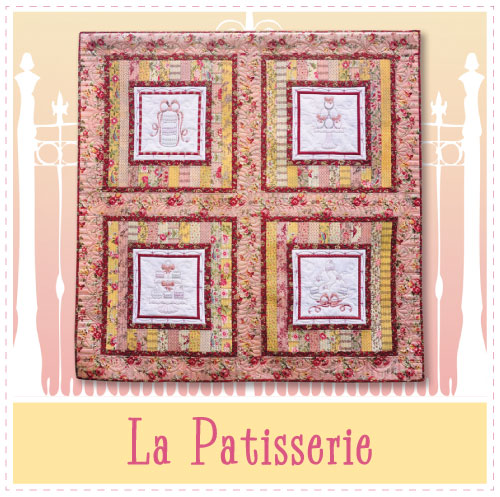 Can't you just imagine yourself gazing in the windows of a French Patisserie, with dozens of different scrumptious macarons on display, and then sipping a latte and eating a macaron at a wrought iron table under a striped awning in Paris. My idea of heaven!!
La Patisserie is made mostly from a Jelly Roll – Pom Pom de Paris by French General, and has four Macaron inspired stitcheries each with appliqué ribbons and an ornate scalloped border.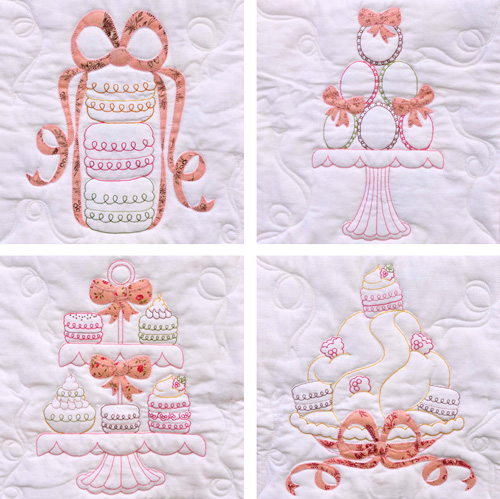 Scalloped border on each block…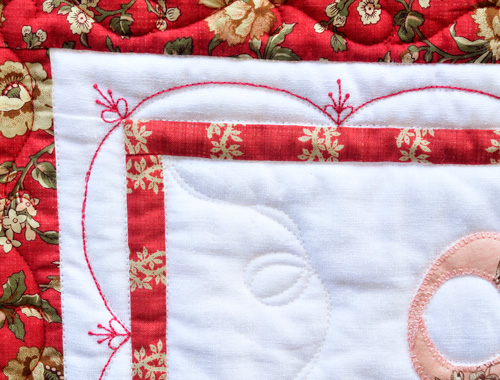 We hope you like it as much as we do! You can CLICK HERE to buy it now! And if you still haven't had enough of macarons yet (like us) then keep an eye out for our 3rd macaron inspired project… cute and easy macaron sewing accessories!
Happy Quilting!