I have finally finished my 'Tea Rose' quilt.  I started it about three years ago using shabby chic colours of pink/green/cream and using a crazy patchwork design inspired by a quilt by Susan Murphy.
Almost all of the fabrics featured roses, and some teapots and cups as well.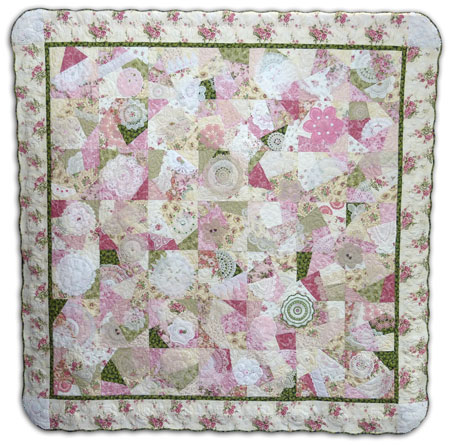 I appliquéd lots of vintage doileys and lace onto it, some that were damaged I cut up and sewed into the blocks, I added some embroidered bullion stitch roses, and stitched on my collection of rose buttons.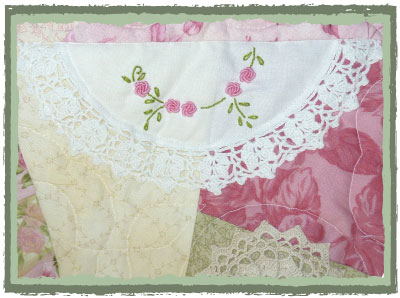 I just love antique doileys, and the hours or work they represent is incredible.
Many of the doileys were inherited ones, or given by friends. I finally quilted it in a rambling rose design and added a wave edge binding just to continue the 'pretty' theme.
I was so pleased to have finished it I decided to put it in the E.L.F.s quilt show last weekend. This week I was thrilled to find that it won second prize in the Viewers Choice.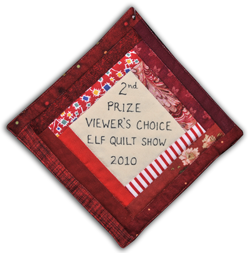 It was a lovely show girls, well done, and everyone was so friendly, and the food was extra yummy!
And I love the patchwork rosette – it has become one of my treasured things!