The weekend before last Mez and I went to the E.L.F Quilt show. We were very excited because this year Mez had two quilts showing and I had one. There's something special about seeing your quilt on display with other quilts of such high caliber.
Unfortunately it was the last year for the show. I'm sure it takes a whole lot of time and effort to put a show on like this, so thank you ladies for all your hard work.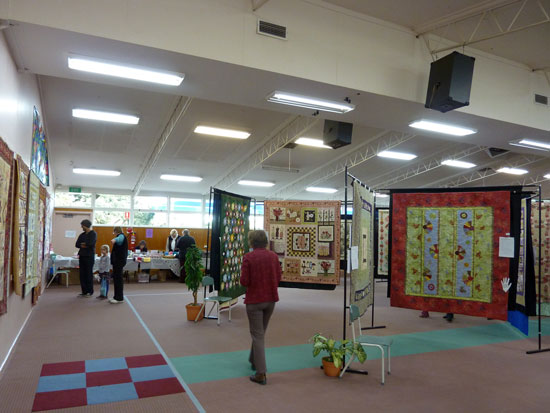 They had a table of little bits to buy, fabric, books, patterns and some yummy homemade marmalade which Mez couldn't resist.
All the proceeds for the show went to Carrington Primary School and 'Challenge – supporting kids with cancer'.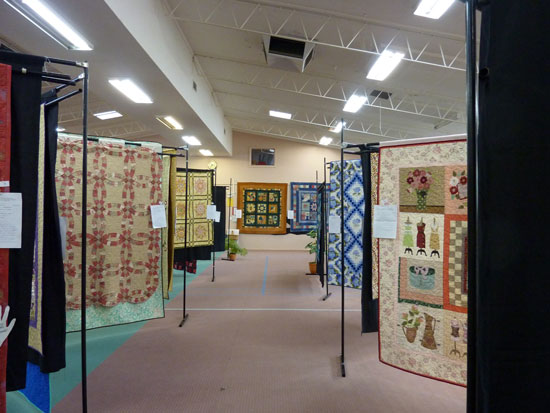 We were even more excited Monday morning when we found out both Mez and I had won the viewers choice awards… Mez for the 'large quilt' section and me for the 'small quilt' section.  It was a big honour being the last show and all.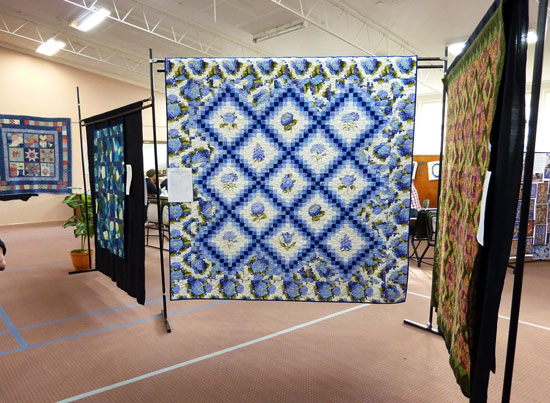 This is Mez's Hydrangea Quilt she won Viewers Choice for 'Large Quilt'.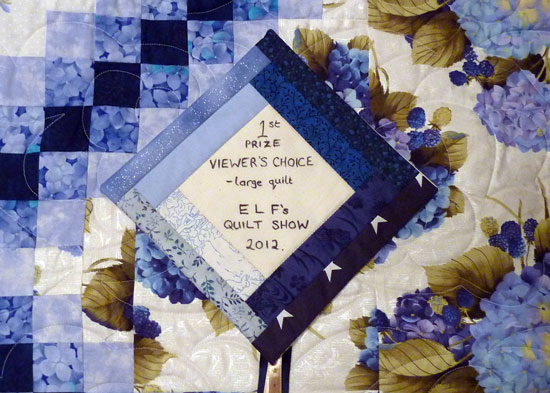 Mez's Tulip Quilt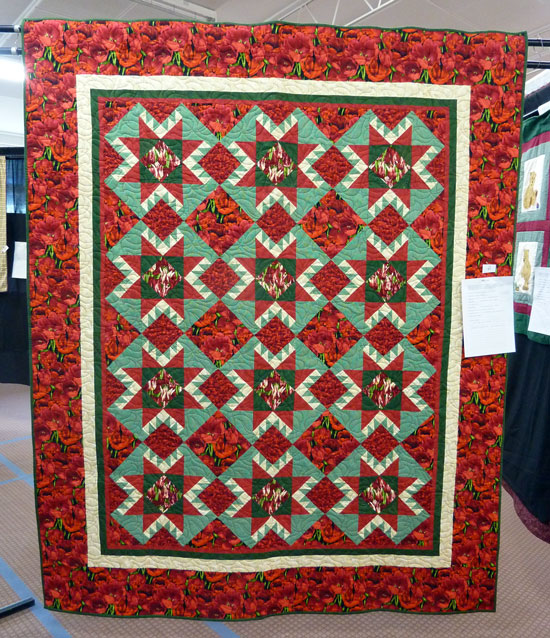 This is my French Connection Quilt that I won Viewers Choice for 'Small Quilt'.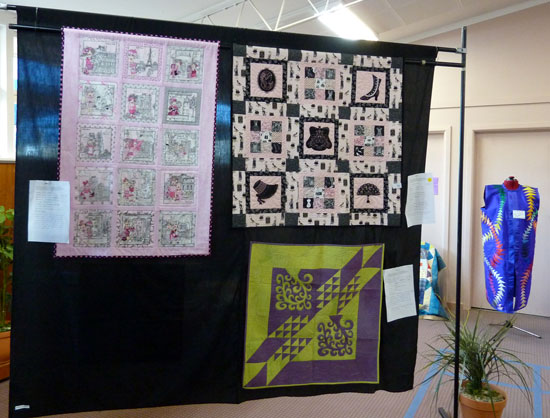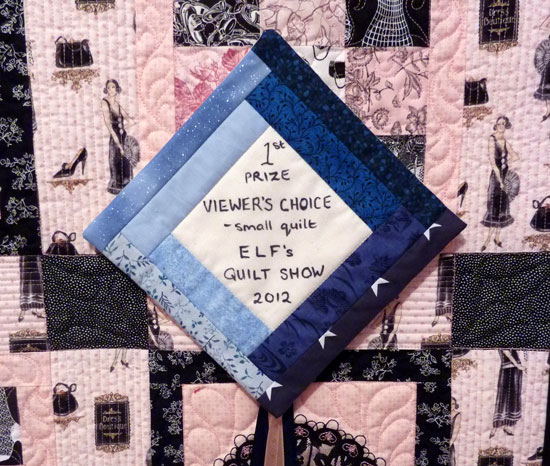 The ribbons are so cool! I love that they are pieced!
Thanks again to everyone involved :-).
Till next time…
Happy Quilting