We had such a great time at the Daylesford Craft Experience on the weekend! My friend and I went last year and enjoyed it so much we decided to go again this year! Last year Amanda brought her Husband and while we were off crafting he went and did some sightseeing on his own. Well this year we made a weekend of it and my partner came too!
We arrived early on Saturday morning after a quick detour to pick up some Krispy Kreme's that Amanda had been craving.
Me being the organiser that I am, I had a list and a map of places I wanted to go (all crafty mind you) and my partner said "as long as I'm with you, I don't mind what we do" awww… so sweet! So off to Threadneedle Craft (organizers of the Daylesford Craft Experience), Lark, Makers Market, Daylesford Bazaar and the Mill Market (photos to come).
We were up bright and early on Sunday, us girls headed off  for a lovely stitching day at Peppers . The guest artists were Melanie Hurlston from Melly and me , Jodie Carlton from Ric Rac and Kristen Doran from Kristen Doran Design. Each designer had new projects never seen before!
Melly and me Projects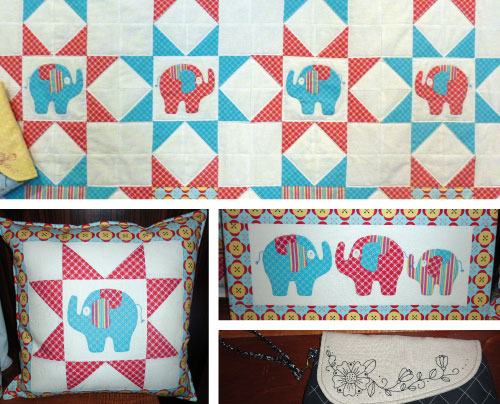 Ric Rac Projects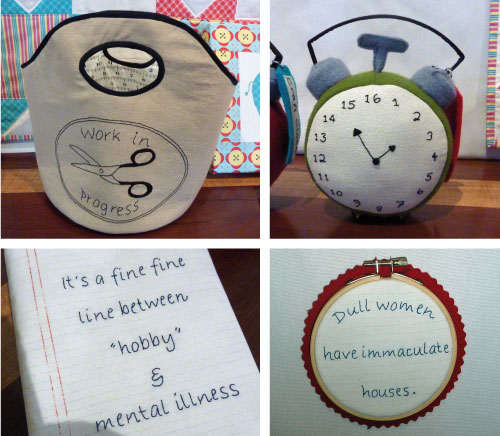 Kristen Doran Design's Projects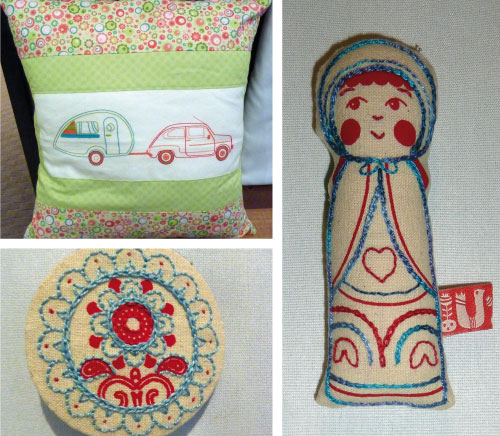 Everyone got a goodie bag with, chocolate, lovely tea, sewing accessories and all the patterns. How lucky were we!
A weekend full of friends, shopping, stitching and yummy food, in one word PERFECT!
Happy Quilting!