What an awesome day at the AQC show (Australasian Quilt Convention)!! Mez and I had both decided not to spend too much at the show this year… hmmm… we didn't manage to stick to that… oops! We saw lots of familiar faces and met some lovely new friends.
We caught up with Snuffles at Patchwork with Gail B's stand… he was very much enjoying himself, just hanging around talking to people (hee hee).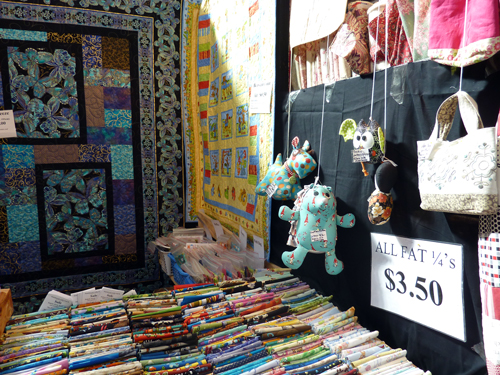 We also saw something else very familiar… YES that's right… our 'Mad about Macarons' wall hangings were over at the Homespun Magazine stand. It was nice to see them again… they have been away from home for a while now.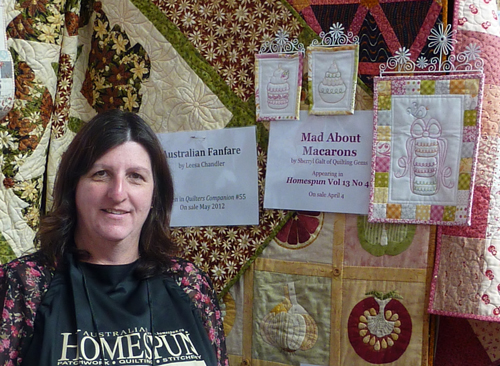 We also spent a long time looking at and admiring all the quilts in the Quilt Show. My favourite group of quilts were the Jane Austen inspired quilts. Anybody that knows me will know that I am slightly obsessed with anything Jane Austen. These four quilts were inspired by the magnificent houses in the books.
'Rosings' by Katrina Hadjimichael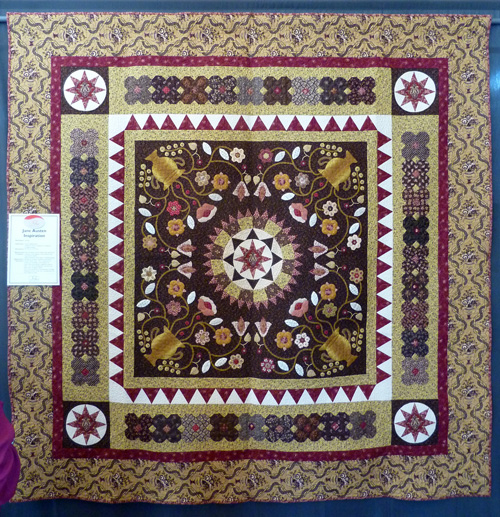 'Longborne' by Katrina Hadjimichael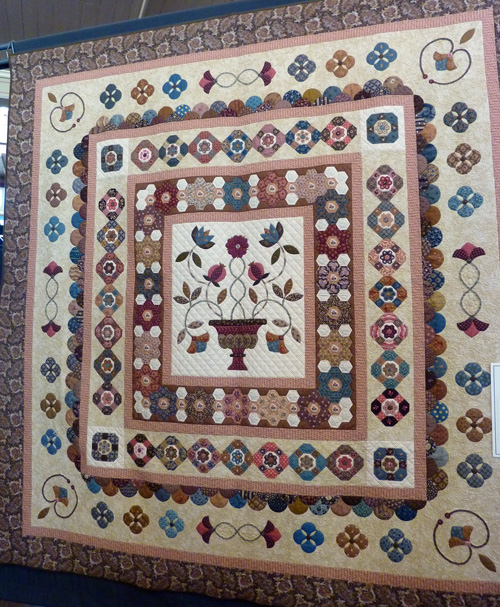 'Pemberley' by Katrina Hadjimichael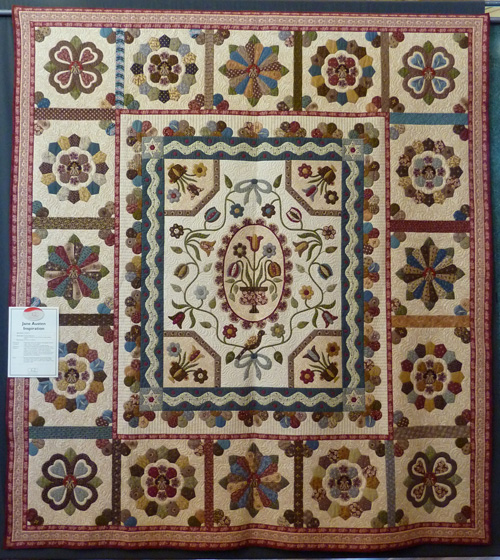 'Netherfield' by Katrina Hadjimichael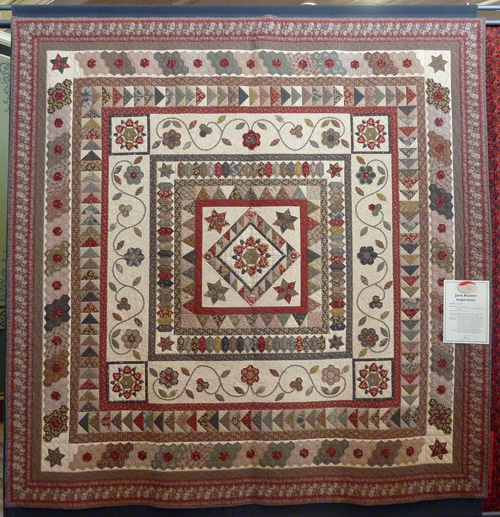 But I think my favourite of all the quilts is this one called 'Orang-utans' by Helen Godden for the AP&Q AQC Challenge 'What the world needs now'. I have loved Orang-utans ever since I was a child and a few years ago I was lucky enough to see them in the wild. My dream would be to one day create a quilt like this from one of my photos taken in Borneo.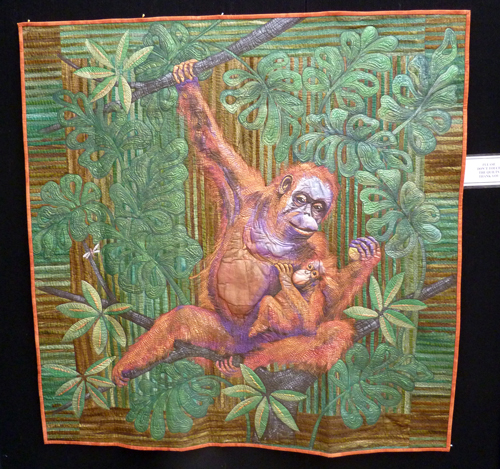 I would love to hear what your favourite part of the show is or what your dream quilt would be to make.
Happy Quilting!