What a busy Easter weekend, full of family, friends and of course chocolate! Our weekend started off with a big BANG!… when I picked up a copy of the April Homespun Magazine. I was so excited to see that my little 'Mad about Macarons' project was on the cover! It is even more special as it is a Parisian-inspired issue… all things French!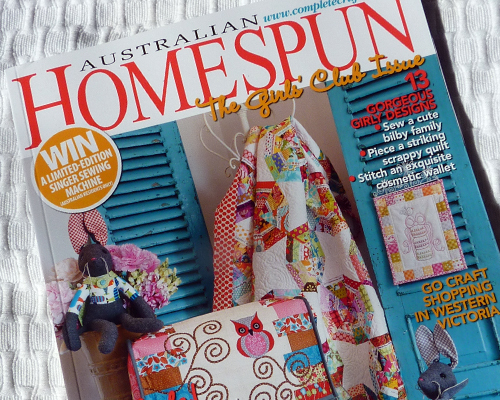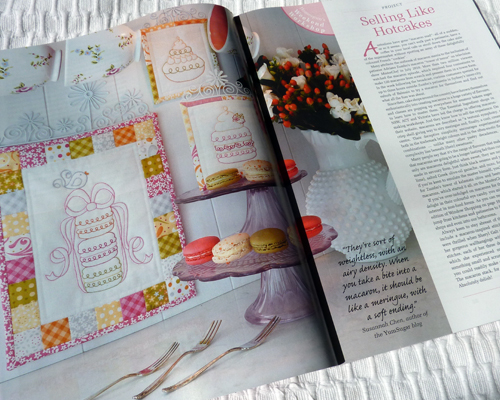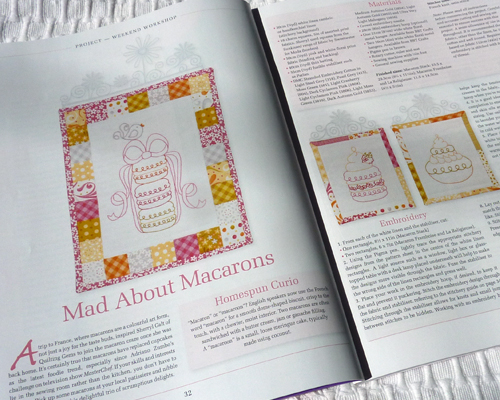 This pattern has been a long time coming as I first fell in love with macarons when I was in Paris in February 2011 on a trip with my boyfriend. Since then Macarons have become popular here in Australia mostly due to Masterchef and Adriano Zumbo's Macaron Tower.
This cute little 3 part stitchery can be made in a weekend and would look so cute in any room or kitchen. I used a part of a charm square pack but it would be a great little project to use fabrics from your stash too. I do suggest however, that while you're sitting stitching you enjoy a couple of scrumptious macarons just to set the mood. My favorite are Raspberry and Chocolate.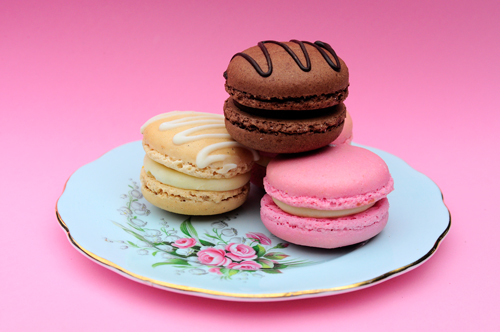 After designing 'Mad about Macarons', we decided that it just wasn't enough and we wanted more macaron projects, so we designed a quilt and some sewing accessories as well. We hope to release the quilt pattern this week and the sewing accessories in a couple of weeks.
We hope you like our 'Mad about Macarons' pattern, and if you want to see it in person it will be displayed at the Homespun Magazine stand at the Australasian Quilt Convention this coming weekend in Melbourne. We will be going, so hope to see you there!!
Happy Quilting