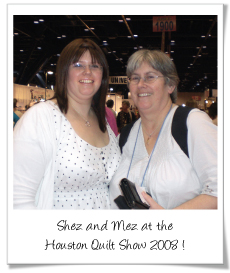 Quilting Gems was created by my Mum (Maree Galt) and I (Sherryl Galt) just so we could spend time together. We both love creating things with our hands and its even more fun doing it together.
We were both born in New Zealand and moved to Australia in 1996, fell in love with sewing and quilting and have never looked back! We love to try different styles and figuring out new ways of doing things – together.
Some of the happiest times in my life have been sewing with my mum. It's a love we both share and will always connect us.